Princeton Geniza Project Recognized by Fast Company
The Princeton Geniza Project (PGP), a CDH sponsored project, received an honorable mention in the Learning category of Fast Company's 2023 Innovation by Design Awards.
According to Fast Company, this year's awards "recognize more than 500 projects that change the way people interact with the world around them." Honorees include "the people and companies behind some of the world's best and most thought-provoking design work."
The PGP, part of the larger Princeton Geniza Lab, is a database offering users access to tens of thousands of the documents found in the geniza chamber of Ben Ezra Synagogue in Cairo and now housed in libraries across the world.
The documents, written in Judaeo-Arabic, Hebrew, Aramaic, and Arabic, mostly date to the Middle Ages. Comprising everything from personal letters to legal documents, the geniza documents are a critical resource for scholars working on the medieval Middle East, Jewish studies, and the history of the Mediterranean and Indian Ocean basins.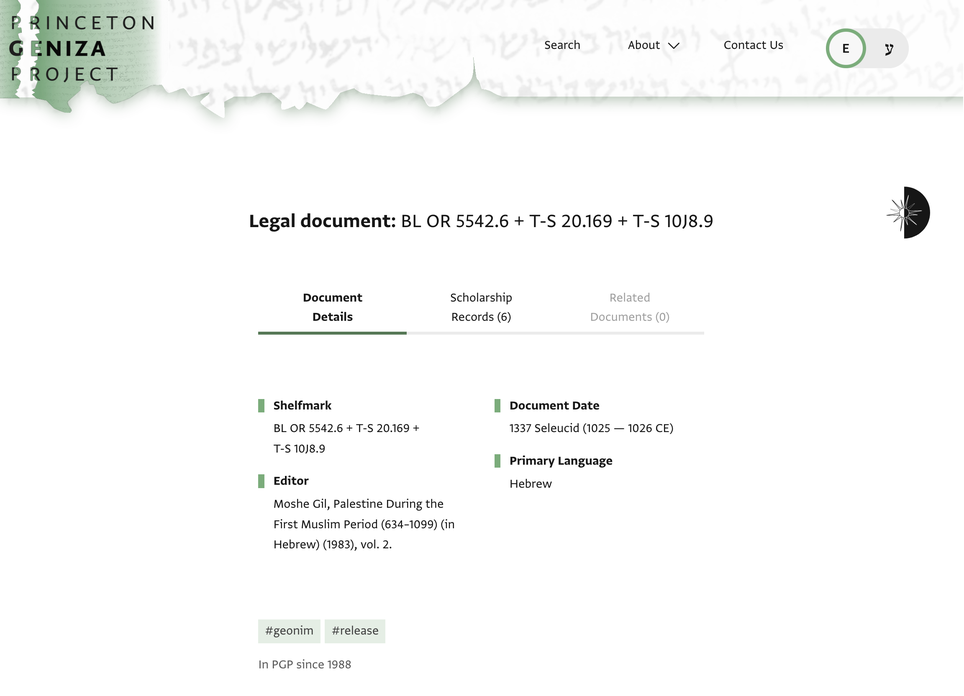 The redesigned PGP public site—created through a research partnership between the PGP and the Center for Digital Humanities—launched in 2022.
The site provides transcriptions and/or translations of selected geniza documents and images of many fragments (note: in this context, a fragment is a physical piece of a manuscript; a document can thus be divided into multiple fragments that are now held by different libraries). Side-by-side images and transcriptions—a unique feature among geniza sites—aid researchers in decoding the characters.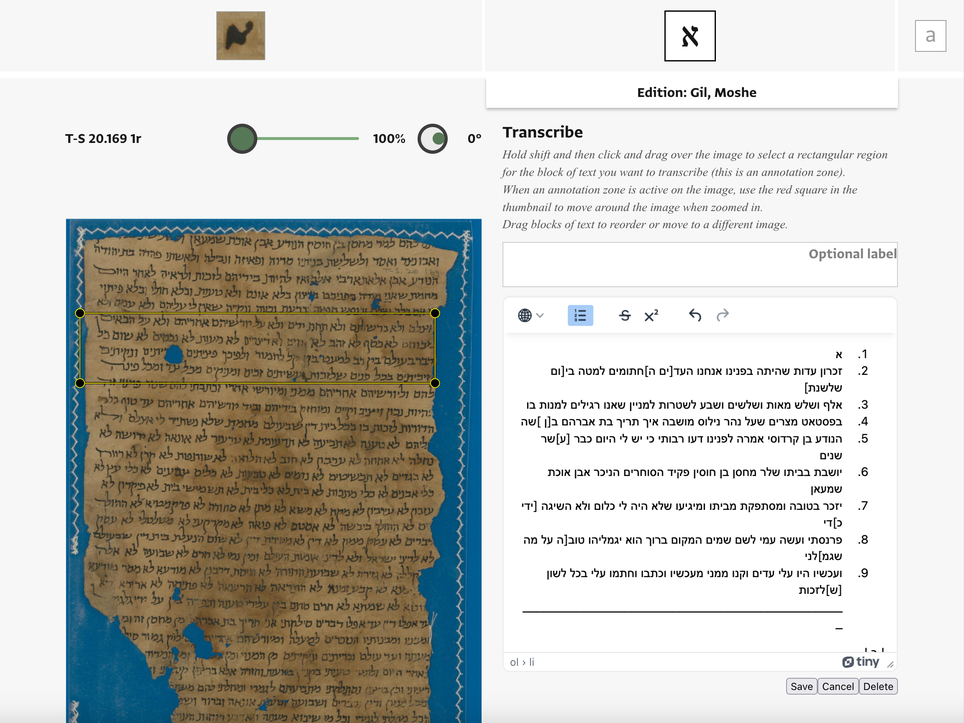 The redesigned site, available in English and Hebrew (and soon in Arabic as well), also offers light and dark modes as well as updated versions of fonts with extended character support. Former CDH User Experience Designer Gissoo Doroudian did research on Hebrew typefaces and consulted with native Hebrew speakers as she developed the Hebrew version.
The PGP team—led by co-PIs Marina Rustow, Khedouri A. Zilkha Professor of Jewish Civilization in the Near East, and Rebecca Sutton Koeser, lead research software engineer at the CDH—brought together dozens of collaborators from Princeton and beyond. Doroudian headed up the design process.
The PGP is the second CDH-affiliated project to be recognized as part of the Innovation by Design Awards. In 2020, the Princeton Prosody Archive received an honorable mention in the Learning category as well.
You can read more about this year's honorees on the Fast Company website or pick up a copy of the new issue, on newsstands on August 29.