Rebecca Sutton Koeser
Lead Research Software Engineer
2016-2023 Lead Developer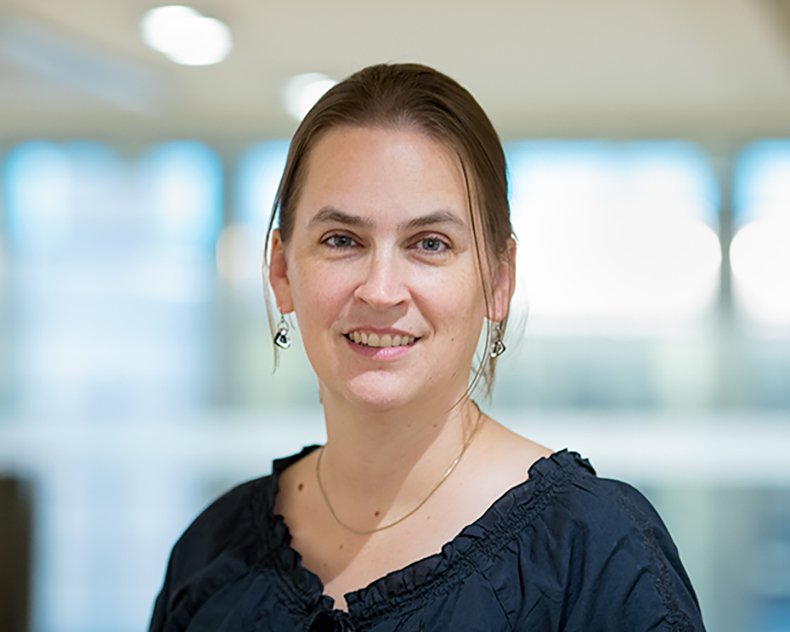 As Lead Research Software Engineer, Rebecca leads the CDH Research Software Team in the design and development of custom software for CDH research partnership projects. She is currently Co-PI with Marina Rustow and Technical Lead on the Princeton Geniza Project research partnership; she continues to provide technical leadership for The Shakespeare and Company Project, and served as Technical Lead on Princeton Prosody Archive, Derrida's Margins, and Princeton Ethiopian Miracles of Mary. She has written about why and how we test software, development best practices, lessons learned from working on Derrida's Margins, and reflected on the 1.0 release of Shakespeare and Company Project.
Rebecca's current research interests include experiments with data physicalizations, modeling and visualizing data structures in accessible ways, and critical perspectives on Agile software development. The data physicalization project "Data Beyond Vision" is featured in an essay in the inaugural issue of Startwords. She is also Project Director of the Hale/Eliot Letters and is co-editing (with Joshua Kotin) a cluster of articles based on the Shakespeare and Company Project, to be published by the Journal of Cultural Analytics and Modernism/modernity in 2023.
Rebecca has training in both English Literature and Computer Science, and many years of experience with software development in an academic environment. She cares deeply about accessibility, and holds the IAAP Web Accessibility Specialist (WAS) certification. Before joining CDH, she was a senior software engineer with Emory University Libraries and IT Services, where she contributed to a diverse array of Digital Library and Digital Humanities projects and open source tools. Previous projects include Belfast Group Poetry|Networks, Serendip-o-matic as a member of the 2013 One Week One Tool team, and Readux. In 2016 she published an article on software and scholarship in the Digital Humanities entitled Trusting Others to 'Do the Math'.
For 2019-2023, Rebecca is serving as a member of the Executive Council of the Association for Computers and the Humanities (ACH). She is also a member of the inaugural steering committee for DHTech (an ADHO Special Interest Group).
---
Certifications

Recent Posts
Working with Rebecca Munson, sharing a first name with her, and missing her.
Reflections on a major milestone in the Princeton Geniza Project research partnership, including some of the challenges and preliminary insights from migrating the metadata into a relational database.
Plenty of people use Google Sheets for data curation; what would it look like to use Google Sheets as a lightweight relational database? Read about experiment with this on the Princeton Ethiopian Miracles of Mary (PEMM) proj…