Building Databases and Constructing Community
One person can have an outsized impact. In 1919, Sylvia Beach, an American expatriate living in Paris, opened Shakespeare and Company, an English-language bookshop and lending library that became a literary hub for members of the Lost Generation during the interwar years.
Ninety-five years later, in 2014, Joshua Kotin (in collaboration with Jesse McCarthy, Clifford Wulfman, and, beginning in 2017, CDH Lead Developer Rebecca Koeser), started the Shakespeare and Company Project, a database of Sylvia Beach's archive that allows researchers and users to recreate the world of the Lost Generation through library cards, maps, logbooks, and more.
The Project has received several grants from the CDH since 2014, most recently a project enhancement grant in 2020–21.
This summer, three Princeton undergraduate interns—Iliyah Coles '22 (ENG), Priyanka Aiyer '23 (ENG), Sam Himmelfarb '23 (ENG)—and one Rutgers undergraduate intern, Robert Chiossi, worked with the Shakespeare and Company Project. Robert was an Aspiring Scholars and Professionals Scholar, which is a new summer program for college students around New Jersey hosted by the Emma Bloomberg Center for Access and Opportunity.
Kotin, associate professor of English and director of the Shakespeare and Company Project, explained that each student had their own role in working on the Project this summer.
"Iliyah worked on checking the Shakespeare and Company logbook scans for errors and creating a website to make the logbooks available to the public. Priyanka worked on social media and outreach. Sam researched members and checked for errors in Project data, and Robert created an inventory of books Sylvia Beach bought for the lending library in the 1930s."
Organizing the database helped Iliyah to better understand the user and researcher experience on the Shakespeare and Company Project's website. "I now understand the significance of data and source presentation in the archives," she said. "Researcher experience truly depends on how materials are showcased and whether or not they can be accessed with ease."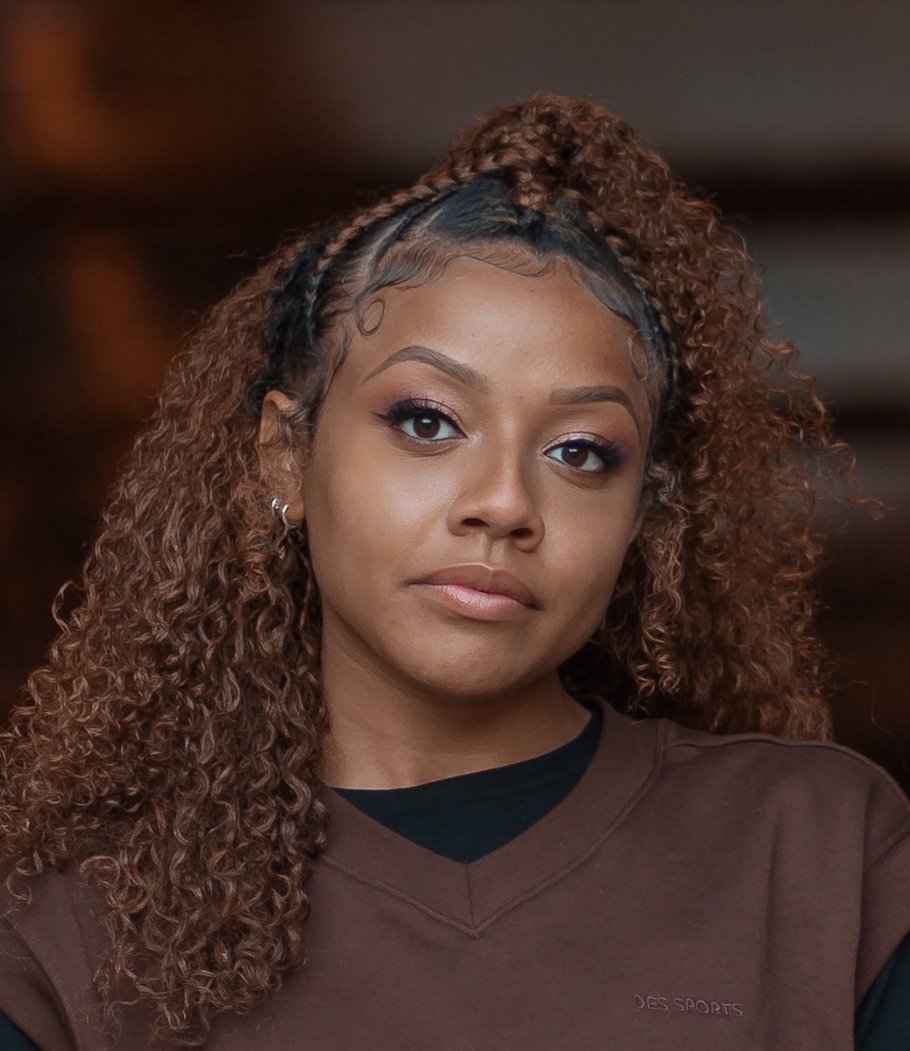 Working on the database also gave the students varied opportunities for learning outside of the digitized collections. For example, while organizing the digital documents, Sam visited Special Collections at Firestone Library to make sure that primary documents had not been omitted from the digital logbooks. "I'd never been to Special Collections before, so this was a really cool experience," Sam said. "It was a bit uncanny, paging through documents with which I had spent so much time in a digital form," and being able to handle them in person.
During their internships, the students experienced challenges in organizing the different materials. Iliyah found that the initial methods used to restructure the logbooks were "very meticulous and still presented potential research problems pertaining to navigation." To solve this problem, Iliyah and Kotin talked about these problems "to a team at Firestone Library, including IT Project Manager, Kim Leaman, who introduced us to an alternative site we could use to restructure and upload the logbooks," said Iliyah. This made the logbooks easier to navigate.
There were also obstacles involving the physical archives and documents. For example, Sam noted the challenges "inseparable" from digital humanities projects which "work with datasets derived from human recordkeeping. Simply put, Sylvia Beach's records are not entirely consistent or legible, [and] human error enters our datasets from two sides: original source and input."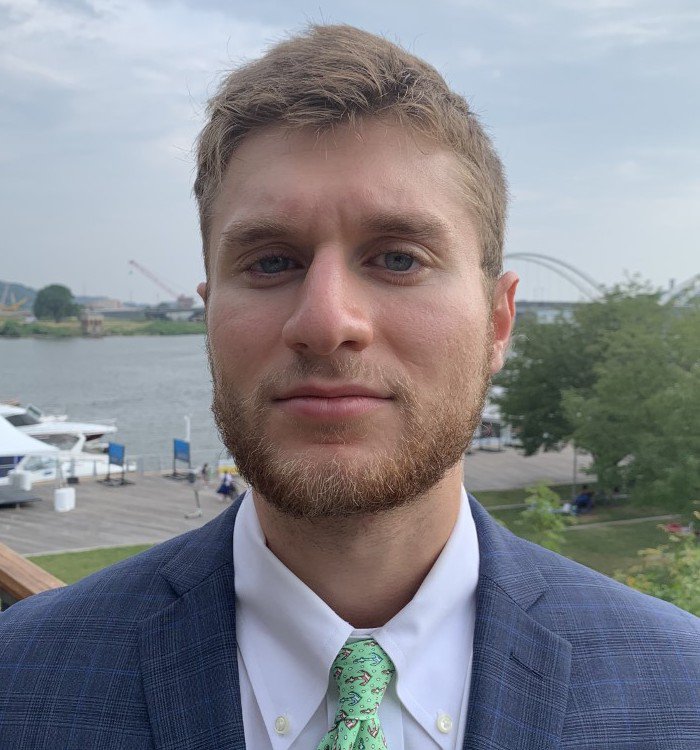 "As most of my work is ultimately about correcting errors," Sam said, "I've seen how error-prone these datasets are, and it has been a gradual learning experience, building an intuition about the kinds of errors we deal with and the strategies we have to address them. Spending time with the data is, I have found, the only real way to ascertain some purchase over it and its idiosyncrasies. There is no substitute."
These challenges could also become strengths, however. During Robert's time as an intern, he found that missing data from the archive could actually point to exciting research possibilities. "In archival research, it is often the case that what you are looking for cannot be found," Robert said. "But in fact, my job was considered more of a success if I found things to be missing, rather than if I found what was easily available."
One of Robert's research assignments was to find missing book titles in the library and catalog them for future reference. He discovered that during the late 1930s, there were a "few anomalous findings in the research which showed that most of the titles added to the library during a two-month time span were all missing. Since this was during the time Nazi Germany was making their presence known, I dug a bit deeper and found that during those months in Paris the media was being censored (especially newspapers) and it was possible that Sylvia Beach omitted many of these titles purposefully to protect her clients."
Robert said that he talked about the theory with Kotin, and even though there "is no way to know exactly, it is quite exciting when one missing book leads to another, and then another, until you find yourself traveling down a rabbit hole" of potential research discoveries.
Working with the database brought other unexpected surprises. "Part of the beauty of working on the internship itself was the wealth of knowledge and connections that came just from surveying the names in the logbooks," Iliyah said. "One of the greatest surprises was getting to see just how many of Sylvia Beach's notes and documentations were preserved, and how influential her efforts were. Even scanning through decades' worth of logbooks was so interesting because you never know what book or whose name you're going to stumble upon and recognize."
Robert similarly enjoyed immersing himself in the world of the Lost Generation, both by going through the logbooks and by reading works held by the Shakespeare and Company lending library, such as those by Christopher Isherwood and Hugh Walpole. "I was able to insert myself into expatriate Paris in the 1920s through the early 1940s and get an inside look at what the artists and authors were not only writing, but what they were reading. I was able to see what Hemingway was taking out from the library on a weekly basis and see his actual library card."
Like the members of Shakespeare and Company, the student interns have greatly benefited from a sense of community as they worked on their internships this summer—community amongst themselves, with Kotin, and with other faculty members and graduate students associated with the Shakespeare and Company Project.
"The relationships and the bonds I formed with my fellow interns and the professors working on the Project have proven to be invaluable," Robert said. "Professor Kotin was supportive and encouraging, and helped to make the experience one that I will always cherish."
Sam similarly found Kotin's mentorship invaluable. "Professor Kotin has been a steady guiding hand, but I especially appreciate the latitude he has given me to follow the leads and interests that draw me, and investigate questions and problems at my own pace, my own way. I've learned a lot about problem-solving and independent work, buoyed by his confidence in me."
For Iliyah, working with the database of the Shakespeare and Company logbooks has shown her the "importance of communities like the one Shakespeare and Company created for readers and writers in its prime; lifelong friendships were forged simply out of a love for literature, which I find fascinating."
Editor's Note: This post is part of a series on undergraduate engagement at the Center for Digital Humanities. Check out earlier posts to learn about a computer science student's experience with the Princeton Geniza Project, as well as the work of this summer's NLP+Humanities Undergraduate Fellow and Princeton Prosody Archive interns.