Archives, Data, and the Digital
How do we ethically engage with physical (print) archives in the twenty first century? How do we access, create, and maintain archives for global change? In short, how do we build transcontinental bridges across cultures and institutions through a shared interest in archival data?
On April 12, the Center for Digital Humanities hosted the final event in its Year of Data initiative: "Building Bridges with Data." This day-long symposium brought together eleven scholars from disparate fields to share their work as a way to think about how we can use archives and data to bridge cultures and institutions around the globe.
The day kicked off with a panel on how physical archives and materials are made accessible, visible, legible, and digital for the public. Fernando Acosta-Rodríguez, Librarian for Latin American Studies, Latino Studies, and Iberian Peninsular Studies at Princeton, started the discussion by exploring the origins, complexities, and immense value of Princeton's Latin American Ephemera Collection. As Acosta-Rodríguez highlighted, no other library collects this type of material in such vast quantities, which makes it is an essential resource for many scholars around the world. Gabrielle Winkler, Special Collections Assistant for the Latin American Ephemera Collection at Princeton, continued the conversation by sharing her experiences as a cataloguer working directly with the materials in an effort to make them more accessible beyond Princeton. She walked us through the various eras of processing the collection, from microfilm to digital, and emphasized how the changes in selection process for the materials has made a formerly hidden archive visible. Alberto Manguel, Former Director of the National Library of Argentina, closed out the first panel with his reflections on how the library can teach us what it means to be a citizen. He summarized many of the lessons that he learned from his time as director of the National Library of Argentina succinctly in the following way:
Collaborate with international partners
Cultivate readership
Ensure that the library is the center of society
The second panel of the day considered how we might use data and information from various archives - like the ones discussed in the morning session - for social and global change. Alex Gil, Digital Scholarship Coordinator at Columbia University Libraries, opened the panel by sharing his work with the Nimble Tents Toolkit. He then shared two examples of this type of work, the Puerto Rico Mapathon and the Torn Apart/Separados project, to showcase the importance of rapid response research. Francesca Giannetti, Digital Humanities Librarian at Rutgers University, continued next with a discussion of how she uses digital tools, like the Nimble Tents Toolkit, to cut across disciplinary boundaries and encourage students to produce freely and more quickly. To that end, she walked us through a few examples of maps that her students generated based on language and migration patterns in New Jersey.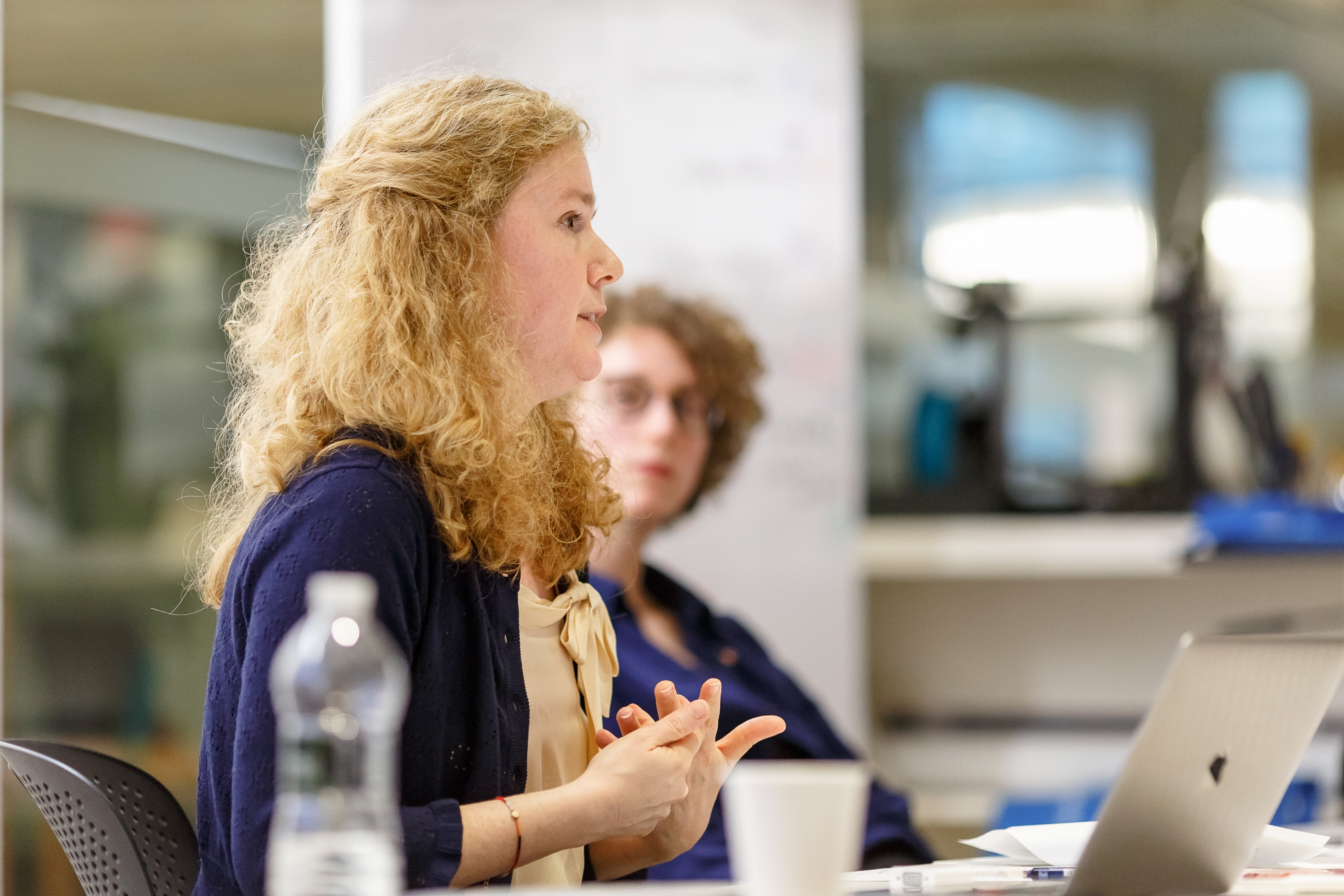 Luiza Wainer, Spanish & Portuguese Metadata Librarian at Princeton University, closed out the panel with a moving talk on the ethics of data collection. They invited the audience to reflect on questions of surveillance, omission, accuracy, and categorical issues, and concluded that we must always have an ethics of care and recognize biases when working with data.
The final conversations revolved around ways that we use archives and think about their preservation and sustainability in our research and teaching. Rubén Gallo, Walter S. Carpenter, Jr., Professor in Language, Literature, and Civilization of Spain at Princeton University, started the panel off by sharing his enriching experiences of teaching with the Mario Vargas Llosa archives while simultaneously having the author himself in the classroom to answer any questions that the students had regarding his papers. Robert Karl, Assistant Professor of History at Princeton University, walked us through several mapping assignments for his Digital History course and explained how geospatial data from newspapers, books, and other print ephemera can provide unique insight into the past both inside the classroom and beyond.
Jessica Mack, Postgraduate Research Associate in History and Digital Humanities at Princeton University, described several facets of her current digital project that uses text mining tools to analyze changes in theses written at the Universidad Nacional Autónoma de México (UNAM) during the mid twentieth century. Marcy Schwartz, Professor of Spanish at Rutgers University, homed in on the importance of the Latin American Ephemera Collection for her own research - and teaching - on reading practices and initiatives throughout Latin America ( Public Pages ). Nora Benedict, Postdoctoral Research Associate in the Center for Digital Humanities, closed the panel by sharing her research on translating Victoria Ocampo's publishing enterprise into a digital format through mapping and network analysis.
"Building Bridges with Data" provided the space for crucial conversations about the ways in which archives and data enable unique networks of collaboration and communication throughout the globe in the twenty first century. In addition to the insightful talks from each of the panelists, many of the attendees posed difficult questions that furthered conversations and also shared their own experiences as scholars, librarians, archivists, and students.
This event was co-sponsored and made possible by the Program in Latin American Studies, the Department of Spanish and Portuguese, the Department of Comparative Literature, the PACE Center for Civic Engagement, and the Princeton University Library.