Chinese Exchange Poems
A Social-Network Analysis of Late Medieval China.
Project team
Project Director

Technical Lead

Network Analysis and Data Visualization Specialist

Technical Advisor

Han Zhang

Researcher

Han Zhang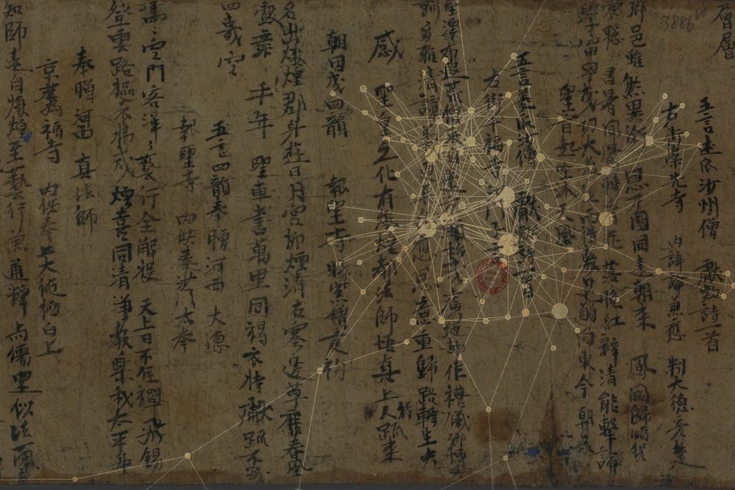 Chinese Exchange Poems culls metadata from over 10,000 exchange poems from ninth- and tenth-century China to create an online dataset and interactive network map of literary relations which can then be analyzed as a social network. By analyzing late medieval Chinese exchange poetry in this way, this project proposes a new model for understanting the literary history of the Tang dynasty (618–907), considered by many the golden age of Chinese poetry. It shows that the schools and divisions proposed by current scholars bear little relation to the actual practice of poetry-writing, that Buddhist monks were hubs of literary connection, and that boundary-crossing was crucial to a central position in the network.
The project website can be found at http://tommazanec.com/mcxp. Its findings will be published as "Networks of Exchange Poetry in Late Medieval China: Notes Toward a Dynamic History of Tang Literature" in the Journal of Chinese Literature and Culture, volume 5, issue 2. Project director Thomas Mazanec is currently assistant professor of premodern Chinese literature at the University of California, Santa Barbara.
CDH Grant History
2016–2017 Sponsored Project