Chinese Exchange Poems
A Social-Network Analysis of Late Medieval China.
Project Director

Tom Mazanec

Technical Lead

Tom Mazanec

Network Analysis and Data Visualization Specialist

Technical Advisor

Han Zhang

Researcher

Han Zhang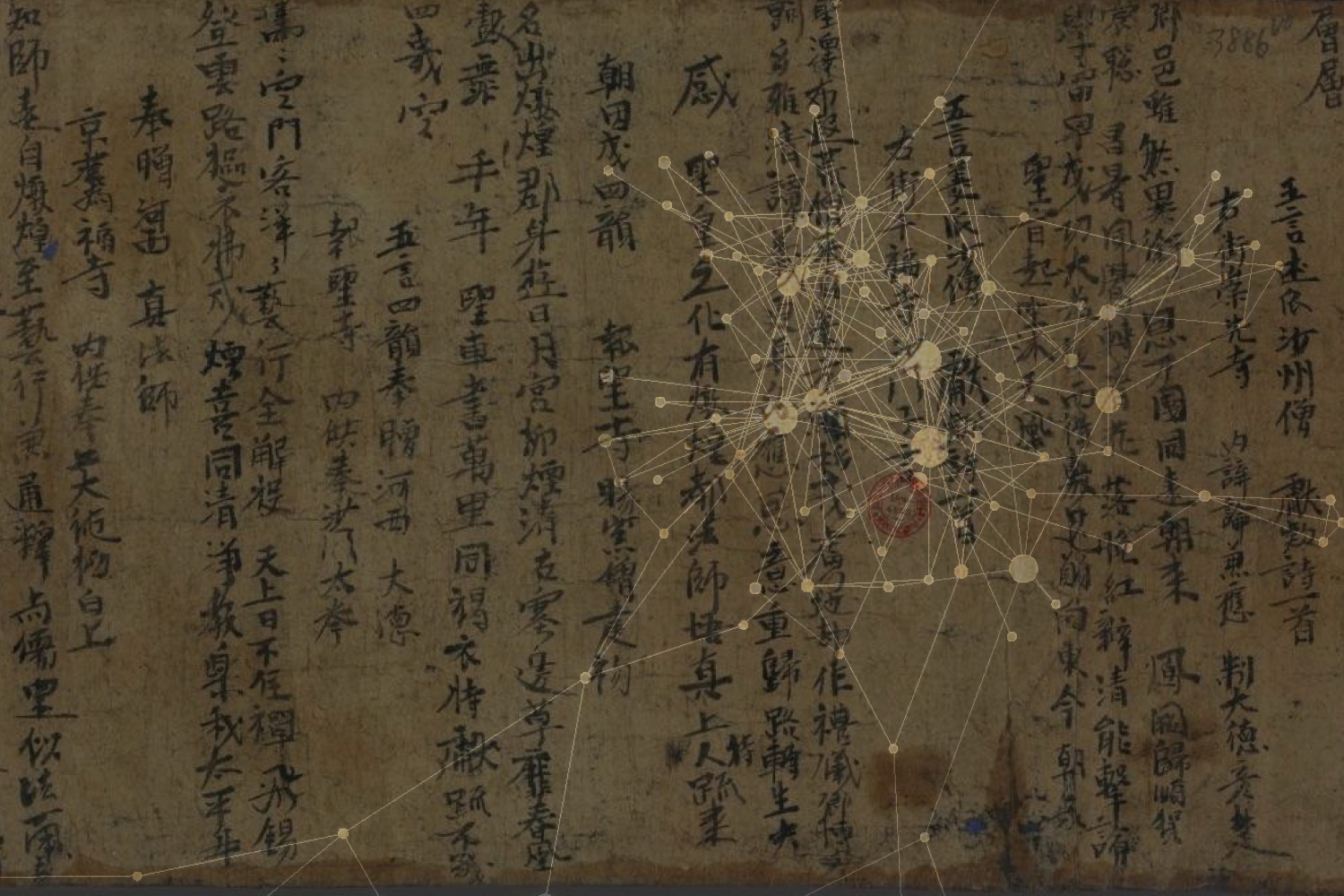 Chinese Exchange Poems culls metadata from over 10,000 exchange poems from ninth- and tenth-century China to create an online dataset and interactive network map of literary relations which can then be analyzed as a social network. By analyzing late medieval Chinese exchange poetry in this way, this project will effectively rewrite the literary history of the Tang dynasty (618–907), considered by many the golden age of Chinese poetry. It will show that the schools and divisions proposed by current scholars bear little relation to the actual practice of poetry-writing, and instead demonstrate that many assumed barriers (between cliques, between monks and laity, etc.) are regularly crossed.