Miranda Marraccini
2017-2018 Graduate Fellow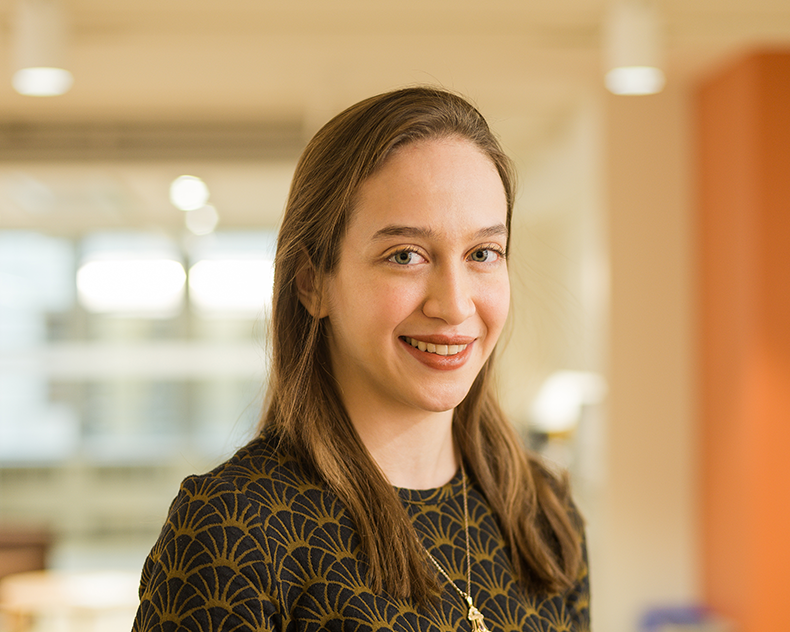 MSt, Nineteenth-Century Literature, University of Oxford
BA, English, Amherst College
English Department, Ph.D. expected 2019
mcm5@princeton.edu
Miranda is a Ph.D. candidate in the English department, where she works on Victorian poetry, especially in relation to book history and periodicals. As Graduate Fellow at Princeton's Center for Digital Humanities, she is currently expanding her project, The Victoria Press Circle. The project includes a database and network graphs of the women and men involved in Emily Faithfull's Victoria Press.
A group of activists founded the Victoria Press in 1860 as a charitable venture dedicated to "the Employment of Women" in the printing industry. The Victoria Press Circle's open-access website, victoriapresscircle.org, helps to reconstruct the history of this organization, since there is no existing archive. Through its visualizations, the project recreates the social network that Presswomen built for themselves in order to promote feminist causes.
The Victoria Press Circle is a part of Miranda's dissertation, titled Feminist Types: Reading the Victoria Press. She will continue work on her project next year as a 2018 Woodrow Wilson Dissertation Fellow in Women's Studies. In Spring 2018, Miranda co-taught a new undergraduate course with Meredith Martin. Students in "Virtual Victorians" examined Victorian women's poetry side-by-side with digital tools and ultimately designed their own DH projects.
Recent Posts