Meredith Martin
Faculty Director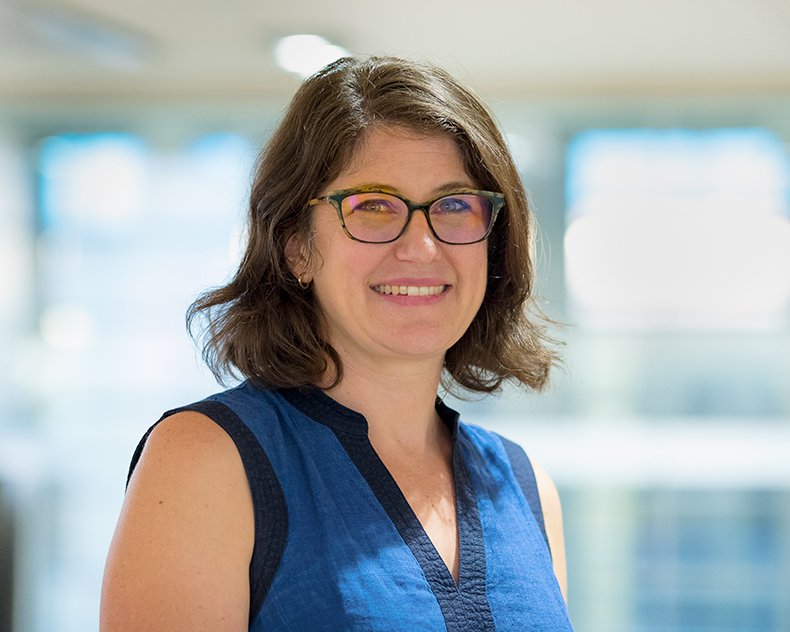 Ph.D. Comparative Literature, University of Michigan
mm4@princeton.edu
609-258-1863
19 McCosh Hall
Meredith Martin specializes in anglophone poetry, historical prosody, historical poetics, poetry and public culture, and disciplinary and pedagogical history. She is the Faculty Director of the Center for Digital Humanities at Princeton which started under her leadership in 2014. Her book, The Rise and Fall of Meter, Poetry and English National Culture, 1860-1930 (Princeton UP, 2012), was the winner of the MLA Prize for a First Book, the Warren Brooks Prize for Literary Criticism, and co-winner of the Sonya Rudikoff Prize for the Best First Book in Victorian Studies. With several collaborators, she has been building and directing, since 2007, the Princeton Prosody Archive, which contains writing on poetics, prosody, rhetoric, grammar, speech, and literary history published between 1570-1923, and is the subject of her next book, Prosody as Archive. Dr. Mary Naydan (Princeton class of 2023) has been the project manager of the PPA since 2019. In 2015, Martin received the Andrew W. Mellon New Directions Fellowship for research on Before We Were Disciplines: Poetry at the Origin of Language. For the past year, she has been co-writing Data Work in the Humanities with Zoe LeBlanc, Assistant Professor in the School of Information Sciences at the University of Illinois, Urbana-Champaign and former CDH Post-Doctoral Fellow. Martin is an original member of the nineteenth-century Historical Poetics Reading Group that has met once per term since 2007 and has co-organized conferences with the eighteenth-century Historical Poetics reading group. She also oversees that website, with Dr. John Schulz, at historicalpoetics.org, where you can find much of the group's recent scholarship. Martin has recently taken over as chair of the Victorian Data Caucus for the North American Victorian Studies Association, and, with Megan Ward, is co-editor of the Nineteenth-Century Data Collective. University Administrative Fellows and Princeton Graduate students Mi Yu and Anthie Georgiadi are managing editors. In 2023, Martin became the inaugural Faculty Director of the first Graduate Certificate in Digital Humanities at Princeton.
Martin is eager to work with graduate students who are thinking about archival theory, Digital Humanities, computational literary study, the history of poetic forms, Comparative and Anglophone poetry from 1830 to the present day, disciplinary history and the history of education, and literary study in relation to other disciplines. In 2021 she was the recipient of the Princeton University Graduate Mentoring Award by the McGraw Center for Teaching and Learning and is devoted to mentoring graduate students with both rigor and compassion. In 2023 she received the Clio Award from the Princeton Graduate School for significant contributions to Princeton Graduate student's professional development. She advises several University Administrative Fellows each year.
Martin spends most of her time working on collective projects with the Center for Digital Humanities and the Historical Poetics Reading Group, and is committed to the often invisible labor of building infrastructures to support the creation of new knowledge – and new ways of communicating that knowledge – both in the humanities and across the humanities-oriented disciplines.
Martin is happy to serve as an advisor, reader, or co-advisor for projects that help undergraduate students complete the requirements for the Certificates in Applications in Computer Science, Statistics in Machine Learning Certificate, Journalism, Technology and Society, as well as the varieties of certificates also listed on the English Department website. She teaches undergraduate courses in 19th-century poetry, 20th-century poetry, Literature and War, Poetry and Public Culture, Introduction to Poetry, and develops new courses with collaborators across campus.
For all general questions about DH at Princeton, please see cdh.princeton.edu. If you have an idea for a project or would like to request a consultation, please start here: https://cdh.princeton.edu/engage/consult/.
Recent Work:
2022 "AI off the Rails: A Response to 'AI and the Everything in the Whole Wide World Benchmark,'" Critical AI@Rutgers (blog), April 15, 2022.
2021 "The Poetry of the Past," with Virginia Jackson, Avidly: A Channel of the Los Angeles Review of Books, February 18, 2021.
2021 "The Poetry of the Future," with Virginia Jackson, Avidly: A Channel of the Los Angeles Review of Books, January 29, 2021.
2021 "Prosody and Metre: Twentieth Century," with Ben Glaser, Oxford Bibliographies in British and Irish Literature, April 21, 2021.
2020 "Prosody," in Oxford Encyclopedia of Literary Theory (part of the Oxford Research Encyclopedia), April 30, 2020.
2019 "Women's Poetry, Women's Vision, Women's Power," Victorian Studies, 61.2, Winter 2019, 216-221.
2019 "Picturing Rhythm," in Critical Rhythm: The Poetics of a Literary Life Form (Fordham UP), edited by Jonathan Culler and Benjamin Glaser, 197-221.
Recent Posts
Introducing our Graduate Certificate, plus other updates from a busy year on B-Floor
At the start of the 2022–23 academic year, Faculty Director Meredith Martin updates CDH friends on what we've been up to—and where we are heading.
CDH Faculty Director Meredith Martin responds to Emily M. Bender's presentation on the co-authored paper "AI and the Everything in the Whole Wide World Benchmark" at a recent Rutgers-ANU Data Ontologies workshop.