Emily McGinn
HC3 Curriculum Specialist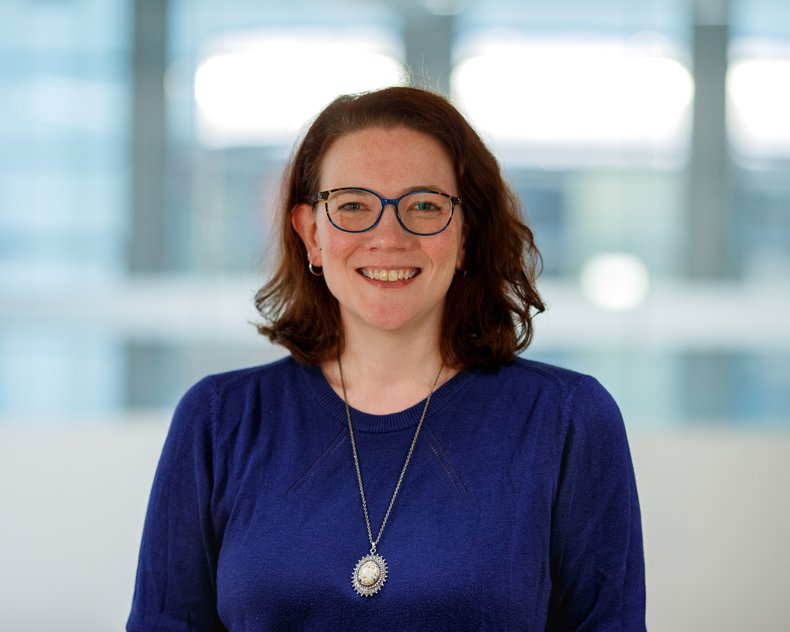 Emily is deeply engaged with Digital Humanities pedagogy and providing inroads to DH for humanists who are new to the field. She is invested in the ethics of collaboration and thinking of humanities objects as data.
She was a co-PI along with Lauren Coats (LSU) on the NEH Institute for Advanced Topics in Digital Humanities Textual Data and Digital Texts in the Undergraduate Classroom, and this work is included in her article "Born Pedagogical DH" in Debates in Digital Humanities.
Previously, she was the Head of Digital Humanities at the University of Georgia where she oversaw the Willson Center Digital Humanities Lab in a role that included advising, consulting, managing new projects, designing new DH curriculum, as well as administering UGA's undergraduate certificate in DH.
She started on her path in DH as a CLIR Postdoctoral Fellow in DH at Lafayette College where she was embedded on the Digital Scholarship Services Team to build a cohort of DH practitioners across campus.
She holds a PhD in Comparative Literature from the University of Oregon with a focus on science and literature in Latin American and Irish modernisms.