Meet Aaron Dunn, CDH's New Computing Support Specialist
We are excited to introduce our new Computing Support Specialist, Aaron Dunn!
Aaron joined the Center for Digital Humanities (CDH) in August and divides his time between the CDH and the Center for Statistics and Machine Learning (CSML). Before joining the CDH and CSML, Aaron worked as a technical support specialist at the Support and Operations Center at Princeton. He has also worked at the Robert Wood Johnson Foundation, ExxonMobile Research and Engineering, and Novartis Pharmaceuticals. 
We asked Aaron about his experience at the CDH so far, his goals for his new position, and his interests outside of work.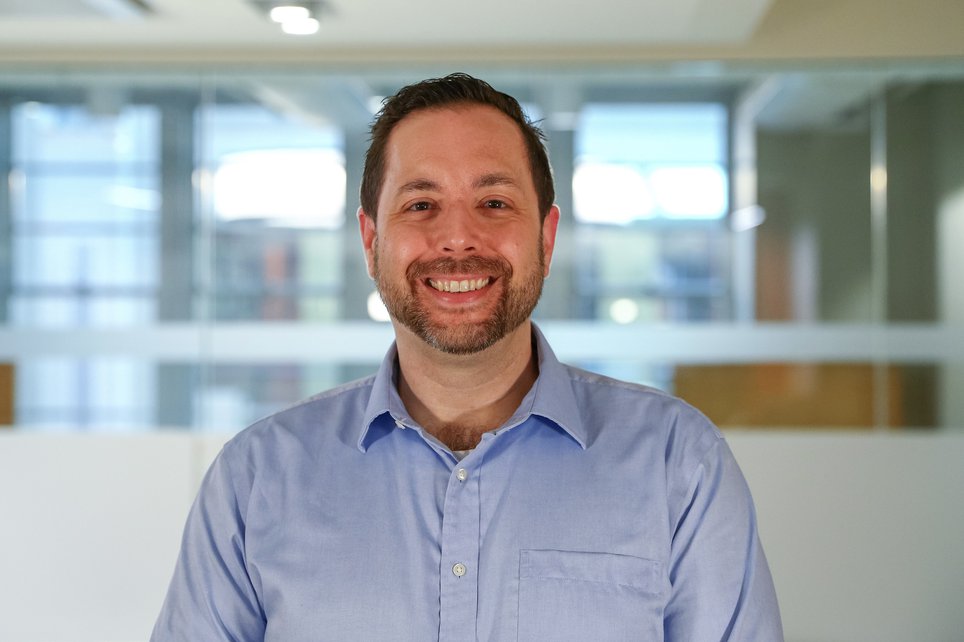 Tell us more about your role at the CDH and CSML.
My current title is Computing Support Specialist. I manage day-to-day IT tasks as well as the technical needs of the department. I split my time between both departments, and spend one full day each week in each.
How did you get interested in technology?
My dad bought our family our first computer, an Apple IIGS, in 1986. From the day he brought it home I was always fascinated by technology. When computers became a bit more sophisticated I taught myself how to break and fix them on my own. My career in technology just kind of happened, because it was something I was good at and enjoyed.
What have you enjoyed about the CDH so far?
I have only been here a few short weeks, but in that time the staff has made me feel very welcome. I have really enjoyed the way that they collaborate with each other and as a team, and how organized everything has been. It has been a smooth transition for me thus far.
What are you hoping to accomplish at the CDH?
I would like to make sure CDH always stays on the leading edge of new technology, and discover new ways to make this technology work best for them in their work and research.
What's something new you're interested in right now?
It's fall, and that means it's football season!
What's one thing people don't know about you?
During the pandemic, I rediscovered my love for painting.
Carousel photo by Jannis Lucas on Unsplash