Spring Event Recap: FLAME Project Conference
The FLAME Project (Framing the Late Antique and early Medieval Economy) is a digital humanities initiative based at Princeton University that aims to gather data about finds of coins minted between the years 325 and 750 CE in Western Afro-Eurasia into an online database. I became involved with the Project in 2020 as an assistant coordinator to the coordinator of the Project, Mark Pyzyk. In March 2022, FLAME had its second conference, entitled "Networks in Transition: Monetary Exchange from Antiquity to the Middle Ages," which was co-sponsored by the Center for Digital Humanities. The conference represented a conclusion to the second phase of the Project, which involved the preparation and digital launch of a coin circulation module, and the start of a third phase, dedicated to the preparation of research publications based on the data assembled.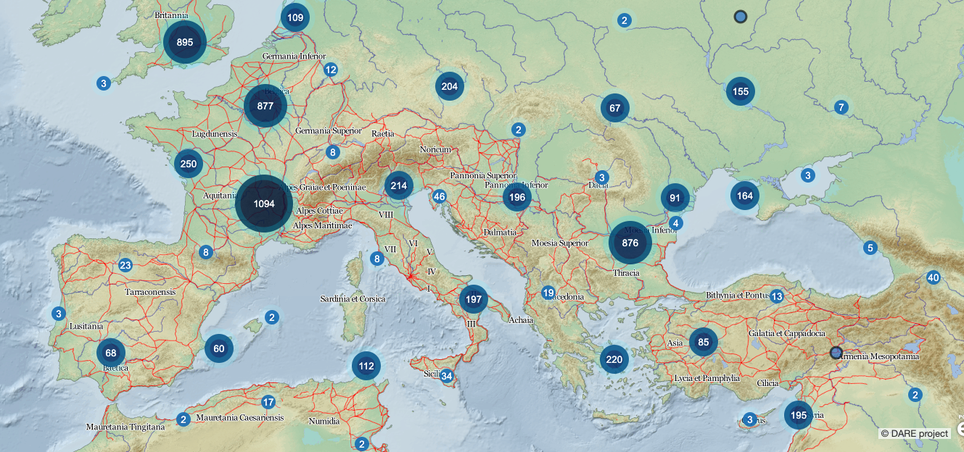 The conference brought together scholars from all over the world, including scholars from Europe, Israel, and North America, as well as Princeton faculty, alumni, and undergraduate students. Keynote lectures were given by some of the most notable scholars in the field, including Rory Naismith (Cambridge), Florin Curta (Univ. of Florida), Khodadad Rezakhani (Leiden), and Stefan Heidemann (Univ. of Hamburg). The first two days included talks from members of the Project's team, who highlighted their research into the monetary economy of regions as diverse as Anatolia, the Balkans, Syria, Italy, Iberia, and Central Asia. These incredible presentations demonstrated the immense diversity that characterized the Late Antique and early Medieval Economy, with some regions remaining completely bereft of any numismatic finds and other regions showing a healthy and developing monetary economy. The talks and subsequent discussions highlighted some important issues, including the need of further research and digitization which would yield a more accurate reflection of reality in FLAME's dataset in underdigitized regions, the necessity of defining precisely and using carefully terms like "money," "exchange," and "economy," and the various national biases in scholarship and publication which have affected the shape of the Project's data.
The last day included roundtable discussions on several different issues related to the Project, including discussions of modeling uncertainty, dealing with biases related to the Project's data, and deciding between continuity and change as a term to characterize the Late Antique and early Medieval Economy. These discussions ultimately resulted in a universal agreement that the FLAME Project has a bright future ahead of it and that further efforts are required to digitize, study, and publish coins from various regions in the database, which would help and illuminate the developments of the Late Antique and early Medieval Economy between 325 and 750 CE.
Ilia Curto Pelle '22 (Classics) served as assistant coordinator of the FLAME Project.