Meet the 2021 CDH Senior Thesis Prize Honorees: Lauren McGrath
Last month, we highlighted Masha Miura '21, whose project on surveillance technologies and health data received an honorable mention in the 2021 CDH Senior Thesis Prize competition. This month, we're pleased to feature co-winner Lauren McGrath '21 (Anthropology). Lauren's project, "The Side Unseen," is an online ethnography detailing the experiences of community residents, health crises, and structural violence in urban Philadelphia neighborhoods.
Tell me about your project.
My thesis, "The Side Unseen," takes the form of a digital ethnography, and exists as an online website. It is a compilation of interviews with community residents that are expressed in interactive formats, such as video, audio, and ethnographic data visualization. My thesis focuses on the anthropological topic of structural violence and how it manifests in health crises (such as the opioid epidemic, environmental contamination, and the COVID-19 pandemic) in urban Philadelphia neighborhoods. It aims to contextualize the numbers that society sees as representative of health by layering them in conversation with perspectives and stories of individuals who actually reside in these Philadelphia neighborhoods.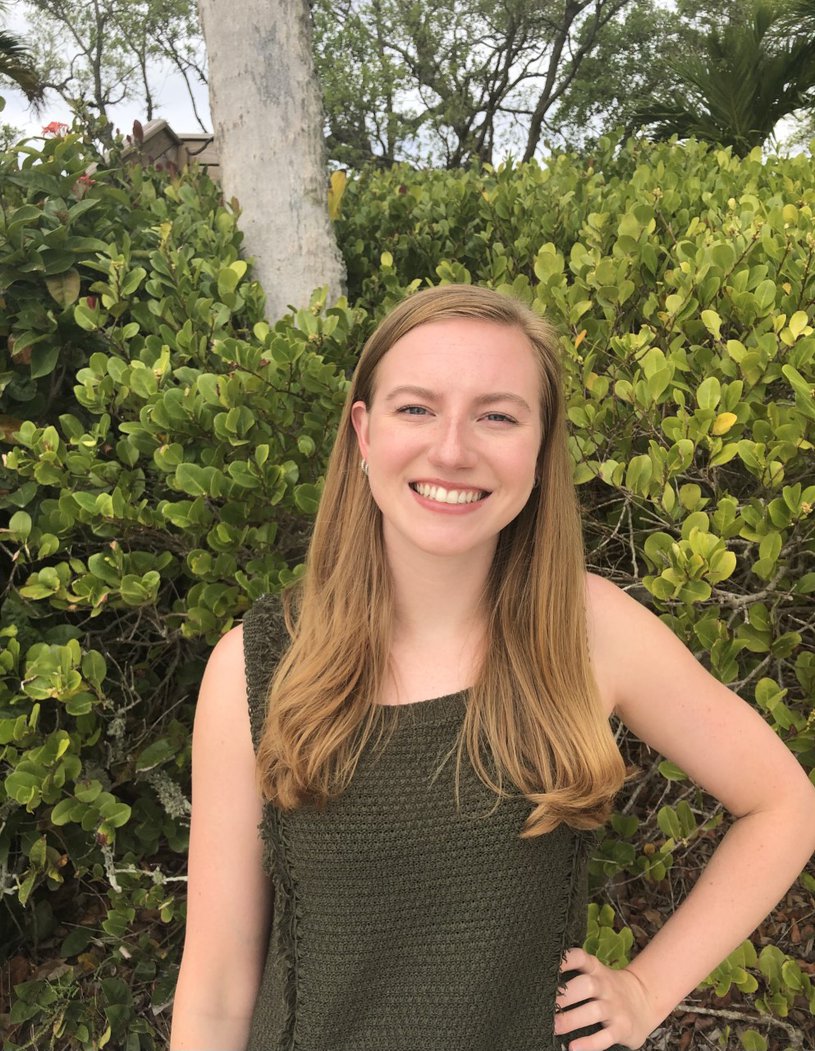 Can you describe the digital humanities part of your project?
Digital humanities makes up a large portion of my project: its format as an online website and its main questions concern the intersection of individual human experiences and data. Specifically, I looked at how we, as a society at large, use data to describe the qualitative components of what makes us "human" or a "person" in relation to healthcare. I questioned how our current use of healthcare data (specifically how society currently visualizes this data and what data is collected in the first place), is seen as the "whole story," while in fact it represents a very narrow perspective of our world. I aimed to put data in conversation with my interlocutors' perspectives to tell a more complex, rather than simplified, story of Philadelphia.
How did you become interested in digital humanities?
I credit my PICS internship with Dr. Bon Ku (Thomas Jefferson University) and my thesis advisor, Jeffrey Himpele, for igniting my passion for ethnographic data visualization, storytelling with data, and digital humanities. Dr. Ku taught me about health design thinking and its intersection with data, while Professor Himpele showed me how I could contribute to the field of anthropology by experimenting with this novel methodology.
What do you think digital humanities adds to your field/major?
I feel that ethnographic data visualization and digital humanities is an essential aspect of anthropology. Professor Himpele, in his Fall 2020 class Culture, Media, and Data, made me realize how ingrained media and data are in our society. Our society is deeply intertwined with the digital world—even more so in the context of the COVID-19 pandemic. In my opinion, digital humanities enabled me to "do anthropology" in the COVID-19 pandemic by enabling me to pursue the same research project (location, context, and residents).
What are your post-Princeton plans?
I will be starting medical school at Sidney Kimmel Medical College (part of Thomas Jefferson University) in July 2021! I am thrilled to continue working with the communities in Philadelphia that shared their stories with me for my thesis during medical school.
Congratulations, Lauren! Next month, we will feature William Ughetta, who shared this year's prize with Lauren. If you are interested in learning more about working in digital humanities, sign up for a consultation with a CDH staff member.
Carousel photo: Google satellite map showing the path of I-95/Delaware Expressway in the Riverwards, from Lauren's page on how infrastructure shapes relationships.