Inside the JUST DATA Lab with Trina Swanson '20
Is data the end of the story, or just the beginning? Does data offer answers, or can it also reveal opportunities?
For Trina Swanson '20 and her colleagues at the JUST DATA Lab, data is a means more than an end. Founded by Professor Ruha Benjamin (African American Studies), a member of the Center for Digital Humanities (CDH) Executive Board, the JUST DATA Lab aims both to analyze data within its historical and social contexts and to deploy it to advance justice and equality.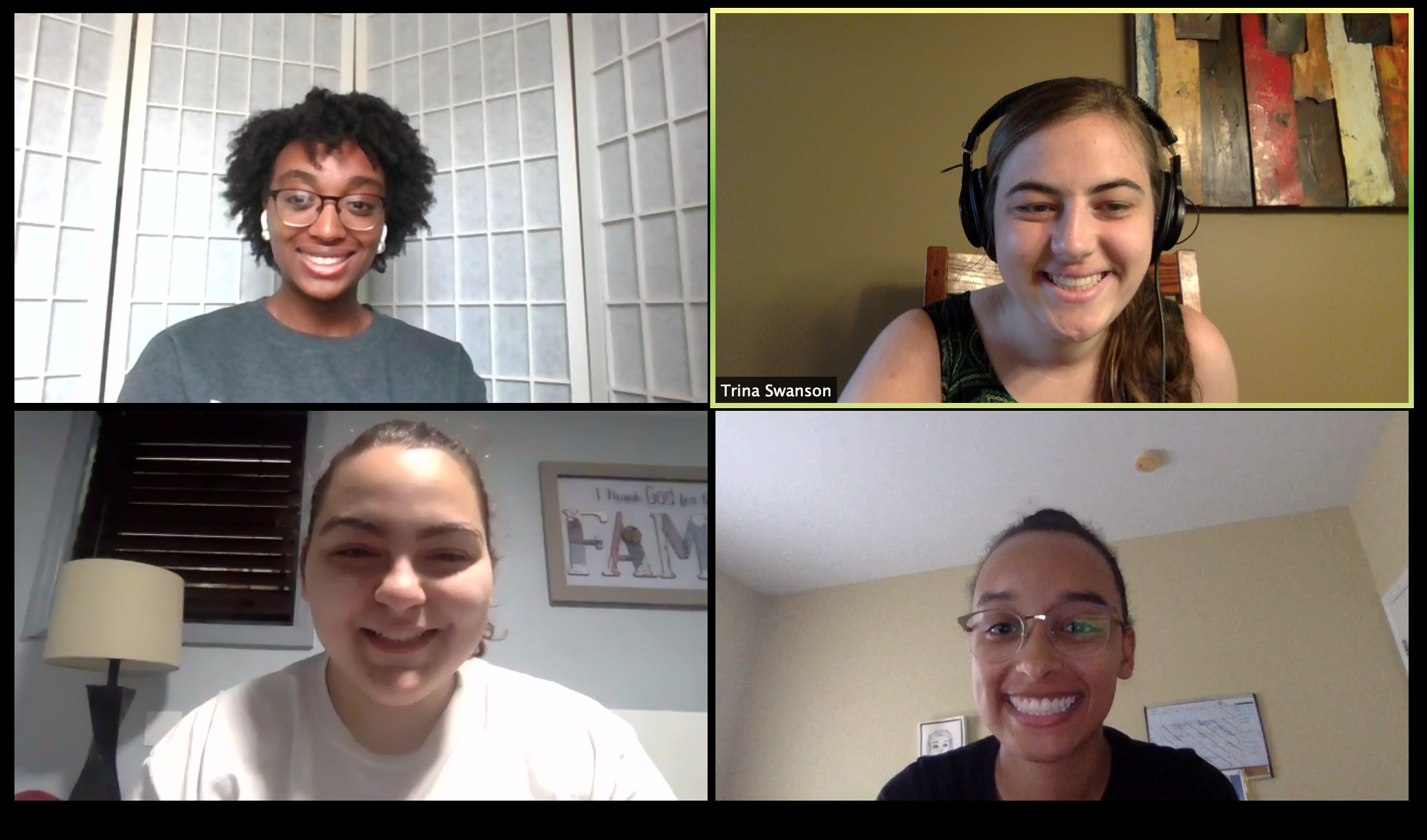 In fall 2018, the Lab kicked off with a workshop hosted at the CDH. The workshop brought together educators, researchers, artists, and activists who discussed developing teaching materials around themes including housing and economic justice, and policing and abolition.
This summer, the CDH is sponsoring Swanson, one of dozens of research associates working on the Lab's new initiative: the Pandemic Portal. According to the Lab's website, the goals of the Portal are twofold: 1) to collect and contextualize data involving race and COVID-19; and 2) to establish partnerships with community members and organizations working on the ground to combat racial injustice amid a public health crisis.
Teams of research associates are tackling issues such as education, prisons, and housing and neighborhoods. Swanson serves on the tests and treatments team, and she hopes that the evidence they assemble can "influence health care and policy at local, state, and federal levels."
"There wasn't a more poignant moment to jump into research and advocacy for racial health justice than during the Covid-19 pandemic," she adds. "The racial health disparities are stark and unyielding."
For Swanson, who recently earned her degree in Medical Anthropology, with certificates in Global Health and Health Policy and African Studies, her work at the Lab connects with her academic and career interests in medicine and public health.
"My senior thesis focused on motherhood and maternal health care of young women and adolescents in Tanzania," she says. "So for me personally, it's been a shift from global health back towards home, to race and health inequity in America."
In the fall, Swanson hopes to combine the national and global by continuing her association with the Lab while also working (remotely) for a health nonprofit in Eswatini as a Princeton in Africa Fellow.
As a research associate at the Lab, Swanson keeps up with the latest news and data surrounding the pandemic and meets regularly with her four-person cohort as well as the larger JUST DATA team. Currently, she says, the test and treatments team is "reaching out to community organizations to learn about the grassroots organizing and advocacy happening on the ground."
"The initial interviews we've had with activists and organizers has been amazing—they are doing such great work!" Swanson says. "Sometimes in my academic studies there's been an uncomfortable distance between the ideas and discussions of marginalized populations in our classes and the lived experiences and realities of these people, so I'm thankful we attempt to bridge this gap in the JUST DATA Lab, by working with the people who this project will benefit."
Later this summer, the group will collaborate with a partner organization to develop materials—potential products range from access and treatment toolkits to op-eds—for the Pandemic Portal. Swanson says that lessons she has "learned from Professor Benjamin and the cohort about the importance of transparency throughout our research—with the data we work with and our final product" will be central.
"There has been too much harm and injustice done to Black people through medical research, which is why working alongside community partners to produce relevant deliverables is so important," Swanson explains.
Swanson adds that awareness of both historical and current inequalities imbues the Lab's work.
"The murders of George Floyd, Breonna Taylor, Tony McDade, Elijah McClain, Ahmaud Arbery, Rayshard Brooks, Oluwatoyin Salau and so many others cannot go unaccounted for—this work is not about us, the members of the JUST DATA Lab, but it is for them."