Slavic DH Working Group
Building DH community in Slavic, East European and Eurasian Studies at Princeton
Project team
Co-Chairs

Katherine Reischl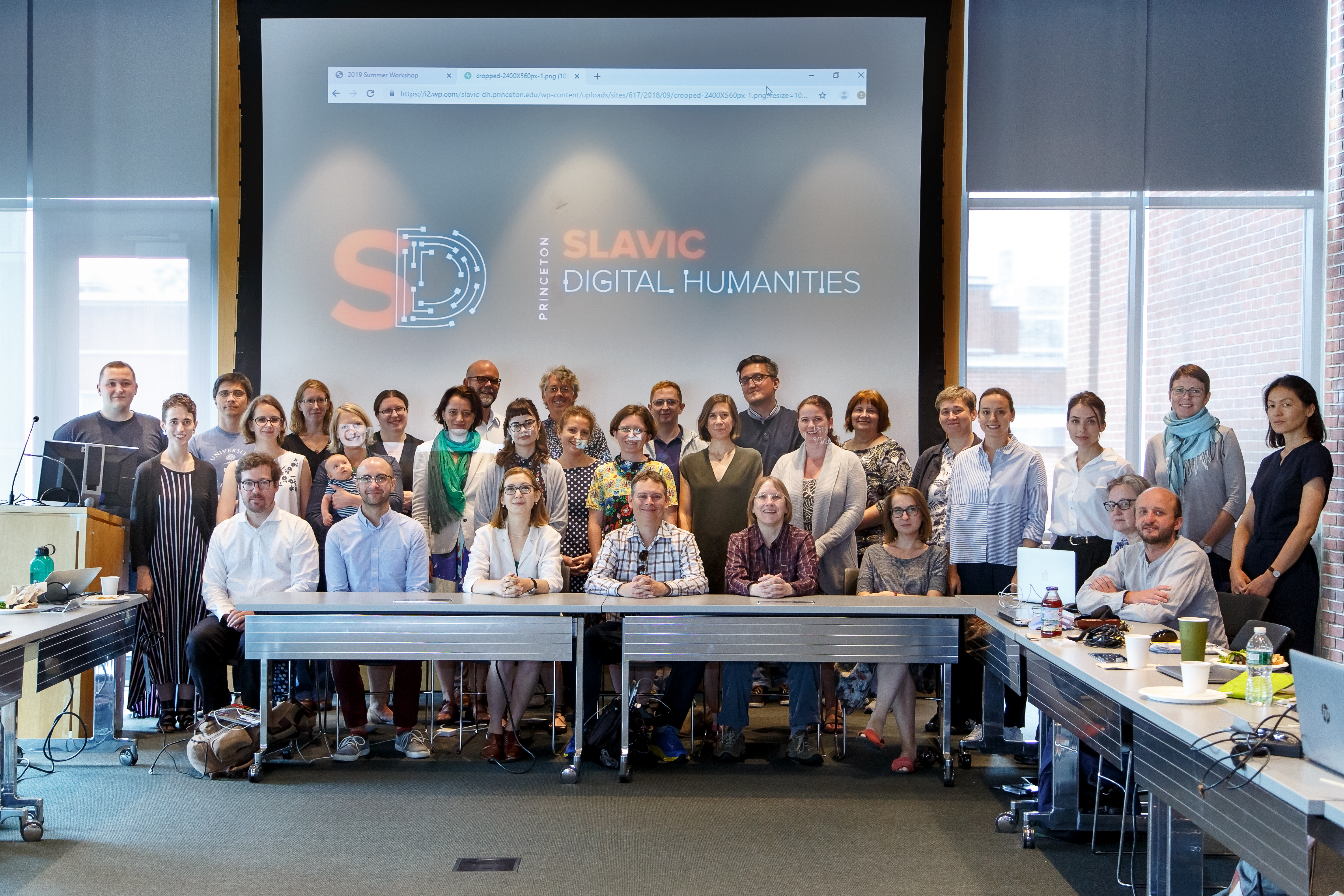 The Princeton Slavic DH Working Group promotes the exploration of digital humanities methods in the Slavic, East European and Eurasian fields. The group is comprised of Princeton scholars at all levels, from various disciplines, and engaged in a variety of professional fields. We welcome Princeton undergraduates, graduate students, faculty, postdocs, librarians, archivists, technologists and teachers. We meet regularly during the academic year for meetings, workshops and special events.
We are among the most active Slavic DH groups internationally. We are involved in the ASEEES Digital Humanities sub-group, and collaborate with colleagues in Russia from the DH Center at ITMO (St Petersburg) and the HSE Digital Humanities Centre (Moscow). We co-host a summer DH Slavic workshop with our partners at the Herder Institute in Marburg, Germany, Haverford College, and Stanford University.
See our website Slavic DH @ Princeton for latest updates and upcoming meetings. For the 2020-2021 AY, our core activities are the Pages of Early Soviet Performance project and the NEH-funded New Languages for NLP project.