Elena M'Bouroukounda
2020 Graduate Fellow
2019-2020 University Administrative Fellow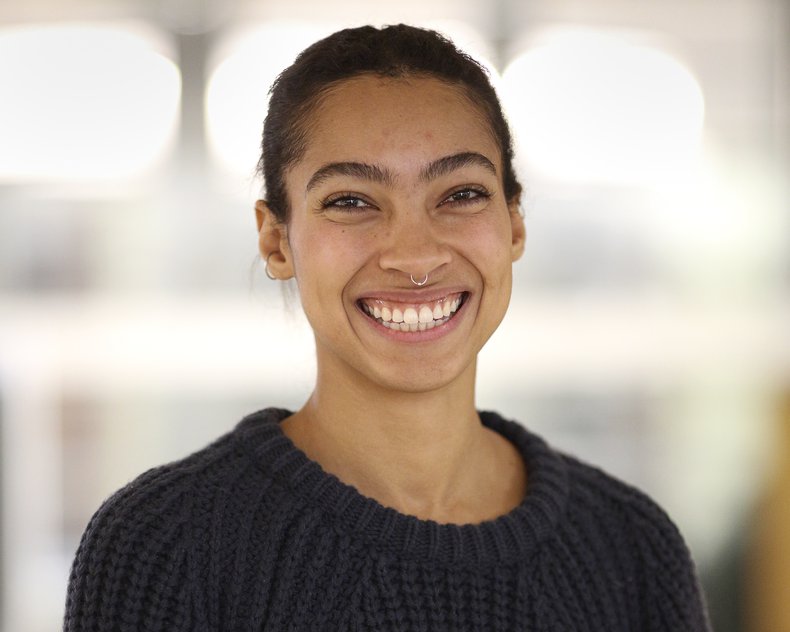 Elena M'Bouroukounda is a second year in the Master of Architecture program. The combination of her architectural education and work experience at archives and museum collections (including interning at the Metropolitan Museum of Art) has fostered Elena's interest in understanding how art and architectural practice participate in interdisciplinary pedagogies. An essential component to Elena's research has been to critically engage with archival and collection material, an interest which has inspired her to pursue a career in academia. In the future, Elena intends to teach as well as develop a creative practice that works with archival material to explore identity narratives through artistic and spatial representation.

At the Center for Digital Humanities, Elena worked as a University Administrative Fellow with her mentor, Jim Casey. Together, Elena, Jim, and another colleague worked on a crowdsourced digital archiving project that took place on Douglass Day in February 2020. Elena's work at the CDH has challenged her to situate her disciplinary training as an architect and fascination with archiving in conversation with pedagogical discourse.
As a Graduate Fellow, Elena hopes to continue her explorations of the relationships between aural landscapes and spatial storytelling, a topic that she hope to pursue through her thesis. She is interested in incorporating sound data and personal narratives into experiential perceptions of space which she will pursue in her "Catalogue of Spatial Encounters."