Digital Humanities in Translation: Communicating Your Scholarship to Multiple Publics
Speakers
University of Waterloo

Salem State University
Workshop
Mar 06 12:00 – 1:20 pm
Center for Digital Humanities
Firestone Library, Floor B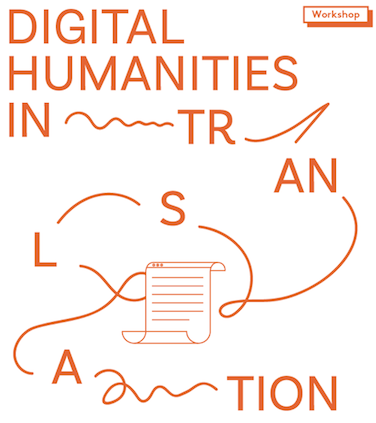 One of the blessings and curses of digital humanities is its interdisciplinary underpinnings, which makes for rich scholarly interventions and a real challenge when explaining exactly what to do. How do we prepare ourselves to explain our scholarship to different audiences, modes of thought, and registers of conversation? How do you describe your work to the media? In a tweet? To a roomful of retirees who asked you to give a talk? Drawing on Aimée Morrison and Roopika Risam's experiences communicating their scholarship to a range of audiences in multiple disciplines, this workshop will prepare you to talk about your work in a range of formal and informal circumstances. Through hands-on activities that ask you to play around with translating your own research, you will leave this workshop armed with the tools to effectively talk (or write!) about your scholarship in the multiple contexts in which digital humanities practitioners must communicate.
Aimée Morrison is an Associate Professor in the Department of English Language and Literature at the University of Waterloo. She teaches and researches new media culture, particularly social media. She is completing a book on selfies as a meaningful, multi-faceted life writing practice, and has published on personal mommy blogging, rhetorical constructions of the internet, email in romantic comedy, and academic viral media. She is a founding editor and blogger at Hook and Eye: Fast Feminism, Slow Academe.
Roopika Risam serves as Assistant Professor of English, Coordinator of the Digital Studies Graduate Certificate Program, Digital Humanities Coordinator, and Chair of the Program Area for Content Educators at Salem State University. Her monograph, New Digital Worlds: Postcolonial Digital Humanities in Theory, Praxis, and Pedagogy will be published by Northwestern University Press in 2018. Risam is co-editor of Debates in the Digital Black Atlantic for the Debates in the Digital Humanities series (University of Minnesota Press) and her work has appeared in Digital Scholarship in the Humanities, Digital Humanities Quarterly, First Monday, and Left History, among others. Her digital projects include The Harlem Shadows Project, a digital critical edition of Claude McKay's poetry; Visualizing Du Bois, a mapping project of W.E.B. Du Bois's correspondence; and Digital Salem, a portal for small-scale, student-led digital humanities projects that tell the untold stories of Salem, Massachusetts. She is director of the project "Networking the Regional Comprehensives," an NEH ODH-funded project to develop a network of digital humanities practitioners at regional comprehensive universities. Risam is also currently writing a monograph on W.E.B. Du Bois's influence on knowledge infrastructures in the humanities.Visit her webpage at http://roopikarisam.com.
This workshop is co-sponsored by the Departments of African American Studies and English.