Meet the 2022 CDH Senior Thesis Prize Honorees: Jessica Lambert
We are pleased to present this year's Center for Digital Humanities Senior Thesis Prize honorees. This month, we feature the work of Jessica Lambert '22 (Anthropology), this year's Senior Thesis Prize winner. Jessica's thesis, "Defending Our Freedom: The U.S. Military, Environmental Contamination, and Ongoing Native Land Theft in the Choctaw Nation," analyzed the complicated relationship between the McAlester Army Ammunition Plant (McAAP) in McAlester, Oklahoma, and the community members in McAlester.
At Princeton, Jessica served as an Undergraduate Fellow at the CDH, where she was involved in the Indigenous Studies DH Working Group—a collaboration with the Nuclear Princeton research project where Jessica served as a research fellow.
Tell me about your project.
My thesis looked at the impact of a US Military facility in the Choctaw Nation on the environment and public health. I used methods from anthropology, history, environmental studies, geosciences, digital humanities, and other fields to uncover the relationship between the facility and the lived experiences of McAlester residents.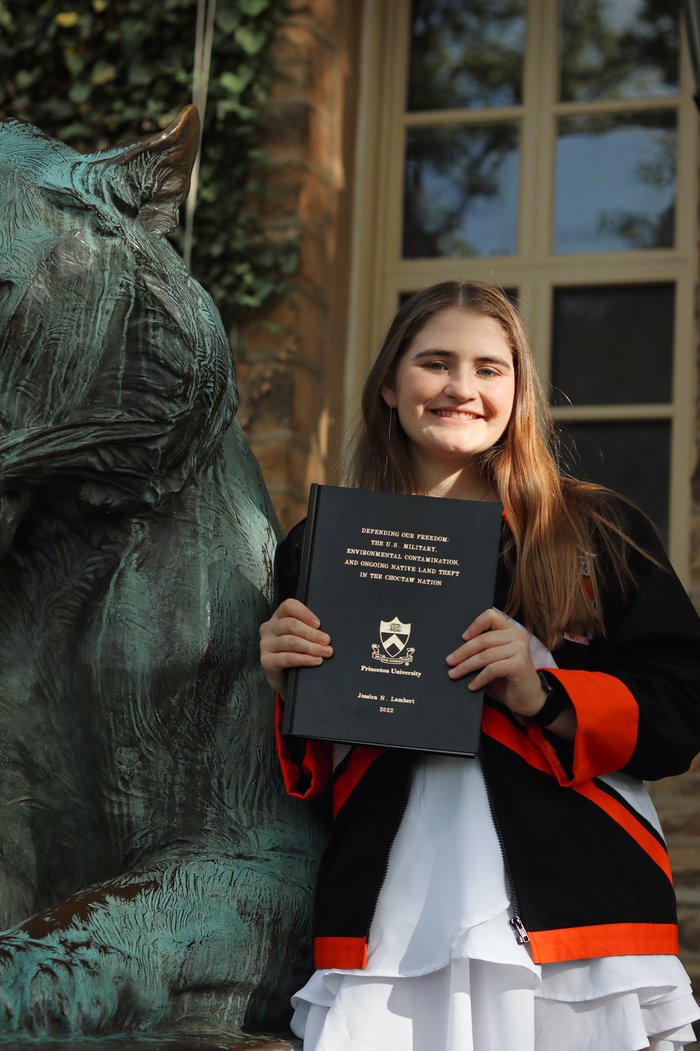 What was the relationship between the facility and the lived experiences of McAlester residents?
It's a very complicated relationship that includes community members speculating about the possibility of public health/environmental threats posed by the facility (which preliminary environmental sampling and public health data support). However, it's very hard to draw a concrete cause-effect relationship when it comes to industrial facilities and community health outcomes. At the same time, there's an economic dependence between the facility and the community of McAlester, as well as feelings of patriotism and militarism that many community members feel, garnering positive relationships with the facility.
Can you describe the digital humanities part of your project?
I generated maps and graphs, included photos, and used other ways of visualizing data for my thesis. Maps helped me show sites of environmental monitoring and graphs and charts visualized the results of air and water quality monitoring. Maps also helped me show sites of contamination, legacies of Native land theft, and other sociopolitical and environmental phenomena.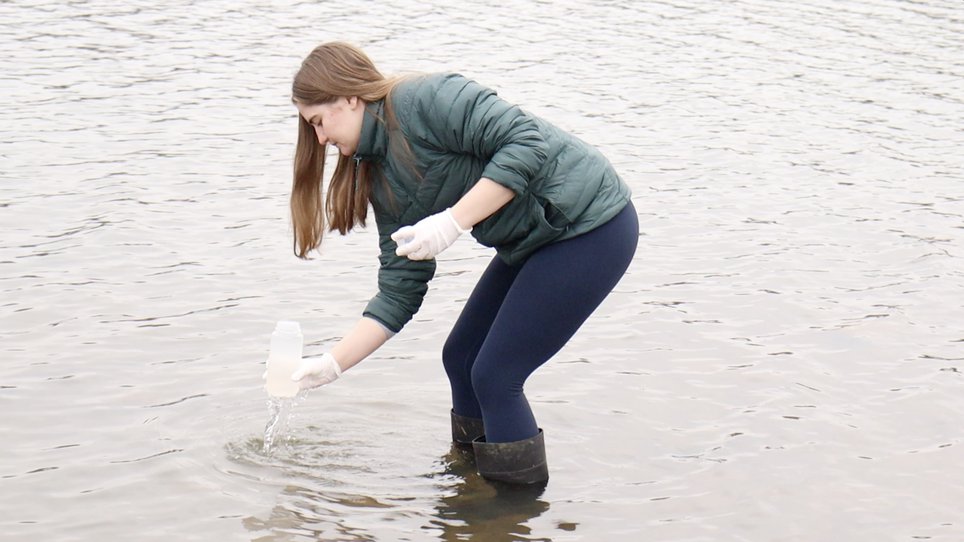 How did you become interested in digital humanities?
I've always wanted my work to be something useful and interpretable by the communities that I'm working with, and I saw data visualization through the digital humanities as the best and most effective way to do that! In addition to that, it's so much fun to do and it's really cool getting to learn different programs and techniques.
What advice would you give a Princeton undergrad interested in doing a digital humanities project?
Definitely engage with the CDH and Maps and Geospatial Information centers! Everyone is so nice and is excited to help out. They're great at helping you figure out which tools/techniques are best suited for your project and helping you learn how to use those tools.
What are your post-Princeton plans?
I'll be doing environmental policy in Washington, DC for the next few years. Starting in the fall, I'll be working at The Wilderness Society!
Well done, Jessica! If you are interested in learning more about working in digital humanities, sign up for a consultation with a CDH staff member.
Carousel photo: from Jessica's fieldwork in the Choctaw Nation