Get Ready for Registration with Spring 2022 Recommendations
Once again, we've combed through the course catalog and compiled a list of courses to tickle your every DH fancy. The following are Spring 2022 course offerings that offer social, historical, and ethical frameworks on data, technology, and media; provide hands-on computational instruction; or give students the opportunity to explore digital humanities methods on multimedia assignments.
Be sure to check out the two DH courses under Humanistic Studies taught by the CDH's very own Emily McGinn and Sierra Eckert.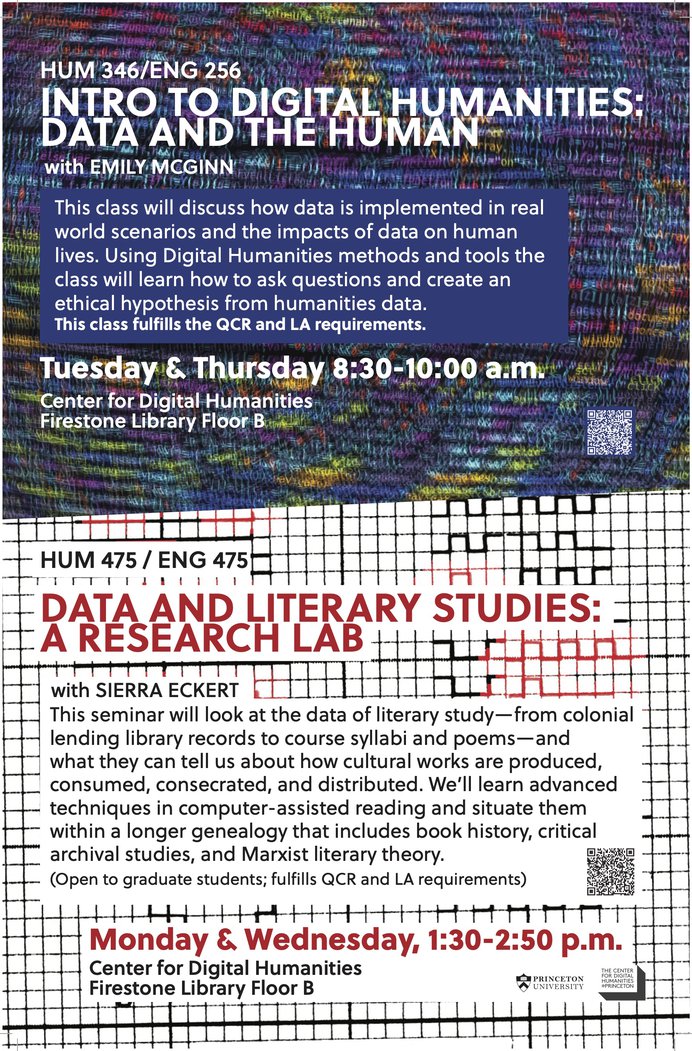 African American Studies
American Studies
Anthropology
Architecture
Art & Archaeology
Asian American Studies
Chemical and Biological Engineering
Civil and Environmental Engineering
Classics
Computer Science
European Cultural Studies
Engineering
English
Freshman Seminar
German
Gender & Sexuality Studies
History
Humanistic Studies
Journalism
Latin American Studies
Mechanical and Aerospace Engineering
Neuroscience
Operations Research and Financial Engineering
Statistics and Machine Learning
Sociology
Spanish and Portuguese
School of Public and International Affairs
Theater
Carousel photo by Glenn Carstens-Peters on Unsplash