Grant Wythoff
Digital Humanities Strategist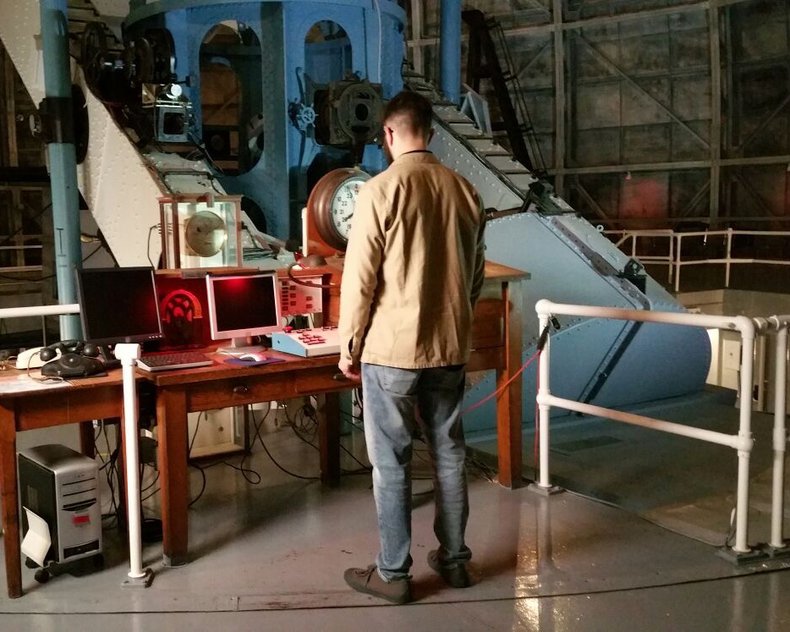 Ph.D. English Literature, Princeton University
B.A. Rutgers University
gwythoff@princeton.edu
B-9H-3 Firestone Library
Grant works across media theory, literary studies, digital humanities, and community technology. His first book–– The Perversity of Things: Hugo Gernsback on Media, Tinkering, and Scientifiction ––explores how science fiction began among the maker movement of the 1910s. It was published in the University of Minnesota Press's Electronic Mediations series and was a pilot project for the Manifold Scholarship interactive book platform. His new book, Technique in the Age of Tech, is forthcoming from Bloomsbury.
Grant is cofounder of the Philly Community Wireless Project, a coalition of organizers, technologists, researchers, and librarians working toward digital equity in Philadelphia by building community-owned and -operated mesh networks. Grant is also the editor of Startwords, a journal for experimental humanities research that he designed and built with colleagues at the CDH.
Before coming to Princeton, Grant held postdoctoral fellowships with the Columbia University Society of Fellows in the Humanities and the Penn State Center for Humanities and Information. At Columbia, Grant was a cofounder of the Group for Experimental Methods in the Humanities.
Grant has written about wireless telegraphy, boredom, technocratic politics, the history of method in the humanities, television, archaeology, and the philosophy of technique. This work has appeared in venues like Digital Humanities Quarterly, Grey Room, The Washington Post, Configurations, Amodern, The Programming Historian, and the Los Angeles Review of Books. He has taught courses on American naturalism, social media and the novel, global science fiction, digital culture, and what happens when readers move from page to screen.